Home Health Agencies
Spreading Wound Medicine
MedCentris has a comprehensive, multidisciplinary wound healing program specifically designed to support the needs of all healthcare service lines. Our comprehensive home health wound care program provides staff education and training in both basic and advanced wound care modalities, skills competency for all staff members, proper use of cost-effective dressings, and oversight of all wounds being seen by the home health agency.

These programs are designed to be clinically and economically effective. We bring the latest wound healing technology to the local community and strive to produce the fastest healing rates in the nation.
Here to Heal™
At MedCentris, we are staffed with highly trained professionals who take a comprehensive approach to healing difficult wounds. When our providers are healing a home health patient, their nurses will have access to clinical guidance from a Wound Medicine Specialist™ in the patient's home.
Hospitals
We Are Here to Help
MedCentris offers cost effective and outcome driven solutions to hospital-based settings. These solutions include no FTEs, management fees, or supply costs associated with the Wound Medicine Clinic – with the option to keep all HBO services, as well as continue providing all ancillary services such as: Radiology testing, labs, outpatient surgical procedures, revascularization procedures (angiograms), inpatient hospital admissions, etc.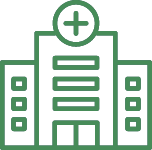 An on-site, specialized Wound Medicine Center can be maintained with no cost to the hospital, while retaining patients within the community and surrounding communities. We accept most insurances, all acuity, and timely follow up appointments after a hospital discharge – making discharge planning easy for hospital care management.
Physician Specialties
Caring for Complex Wounds
MedCentris staff is committed to the treatment of problematic wounds. Our staff consists of Wound Medicine Specialists™ and as providers, we understand the difficulties of treating patients. We are here to help and Here to Heal™. We don't steal patients – we work with their existing provider to come up with a plan of care that will get the patient healed in the fastest time possible.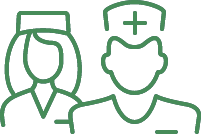 "We're changing the world one facility, one person, one healing, and one wound at a time. It's our calling and our passion." – Shaun Carpenter, MD, CWSP, WMS Chief Executive Officer
We Would Love To Hear From You